Child Development
Welfare has to do with the health, happiness, and fortunes of a person or group. Within the children`s welfare program, Lawrence young foundation caters for the needs of  372 children ranging from education, feeding, medical care, shelter,Talent Development as well as clothing.
As we empower the next generation, we believe that it is very important that Children are not only seen but also heard. So we share their stories, we echo their voices and we let the world know that even the vulnerable are dreamers and given the chance, they can become achievers. Children are empowered to voice their ideas and opinions. Like Tinie Tempah said " We have  to keep screaming until they hear us out".
Education is a human right for all children and failure to access and complete a cycle of basic, quality and inclusive education, limits their future opportunities. Lawrence young foundation is proving a platform for every orphan and other vulnerable children to attain an affordable quality education.
Talent development focuses on developing the skills, competencies and strengths of the children under Lawrence young foundation. This is done through co-curricular activities like football, music, dance and drama clubs. It will make the orphans and Vulnerable children with learning disabilities inter-grate in the community easily than before due to their talents and skills.
MEDICAL CARE is also a human right for all the Children welfare and upbringing. The Foundation is also providing a platform for every orphan and vulnerable child to attain medical services.
VULNERABLE IN THE NATIONAL PARK ARE IN NEED OF CLOTHES, SHOES AND TOYS
" DON`T SET THEM ON FIRE PLEEEEASE......."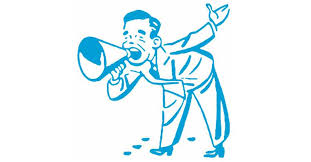 "How would you feel?" If you don`t have anything appropriate to wear in harsh weather conditions.
Vulnerable children and Orphans in the remote Queen Elizabeth national park go through this misery every day of every year. Even the images of orphan children wearing little to no shoes or clothing in Uganda is Upsetting. Many of these unfortunate children don't have clothes to keep them warm in cold weather like rain season, walk barefooted and many Young ones having  A toy is a fairy-tale  .
Our children welcome Clothes,shoes and Toys donated to them either used or new clothes.
Children require food and clean water which has nutrition to help in their livelihood. Growing food in the national park is difficult due to the terrain nature, people here depend on food from other areas which they buy at high prices. Due to poverty, people go Without food and children starve to death. Lawrence Young Foundation has provided food to the poor communities especially during the Lock-down but more is required, children are dying of hunger quickly than Covid-19 which is sad in this modern day and age where others are throwing food away.
PLEASE HELP US,  "$1 A DAY CAN SAVE A LIFE"
SHELTER. All the children require a place to sleep especially orphans on street and in community because it`s their basic human Right. The Foundation with help from well-wishers worldwide aims to build an orphanage in the Community.
For more information, please read our school renovation and construction project and see how you can help.